Maisie Café
Usual price
Sale price
$9.00
Unit price
by
Sale
Exhausted
Cette pâte à tartiner végétale est faite maison chez Maisie à partir de 70% chocolat noir, un cacao pur, de noisettes moulues, d'huile de tournesol et de sucre rapadura, un sucre de canne non raffiné qui est pressé et séché à basse température. Le cacao, de haute qualité qui n'a subi aucune transformation, est l'une des sources les plus riches en polyphénol, un puissant antioxydant aux effets anti-inflammatoires. 
Cette pâte à tartiner est lisse et crémeuse, très chocolatée, sa consistance est parfaite pour l'étaler, l'utiliser comme garniture ou comme nappage. Il est préférable de la conserver dans un endroit frais une fois ouverte
View full details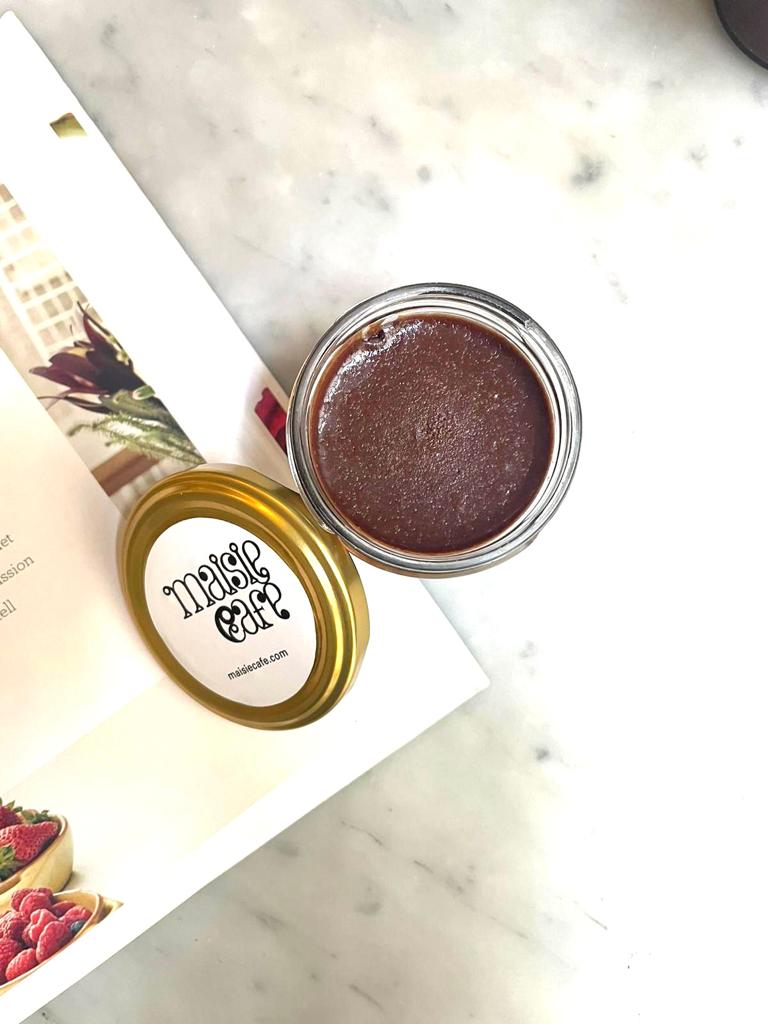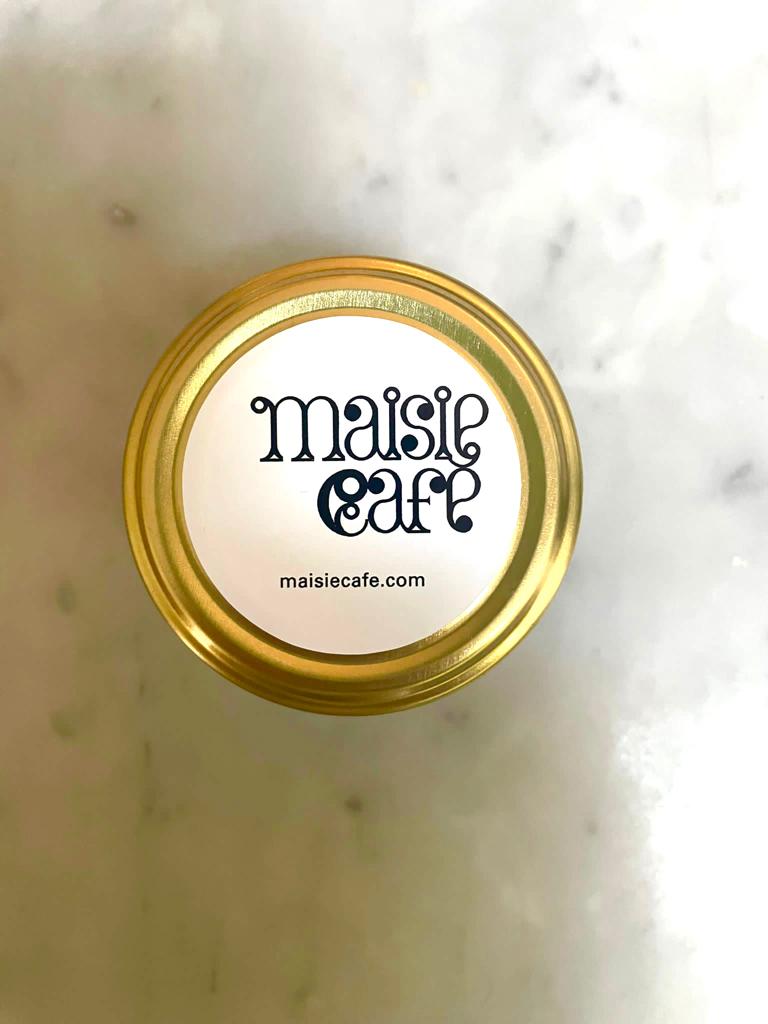 Additional information
- Homemade
- Organic farming, vegan
- Product to order (ultra fresh)
- Enriched with superfoods and benefits
Product made to order and delivered by transport within 24/48 hours after ordering.