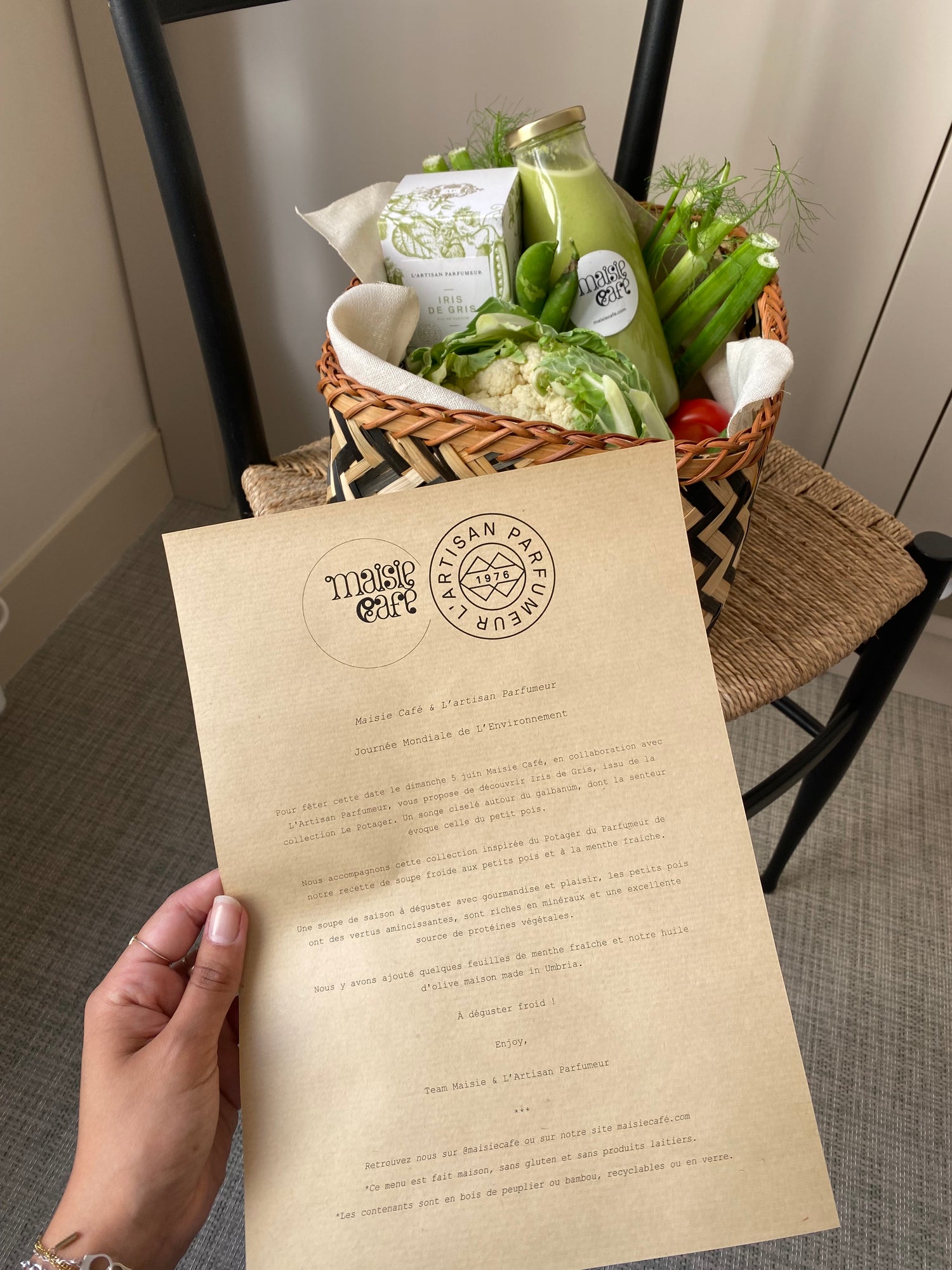 The Artisan Perfumer
On the occasion of International Environment Day, Maisie Café has teamed up with Artisan Parfumeur in an influence portage, an opportunity that allowed them to discover Iris de Gris, one of their perfumes from from their Le Potager collection. We accompanied this collaboration, inspired by Le Potager du Parfumeur, with our recipe for cold soup with peas and fresh homemade mint.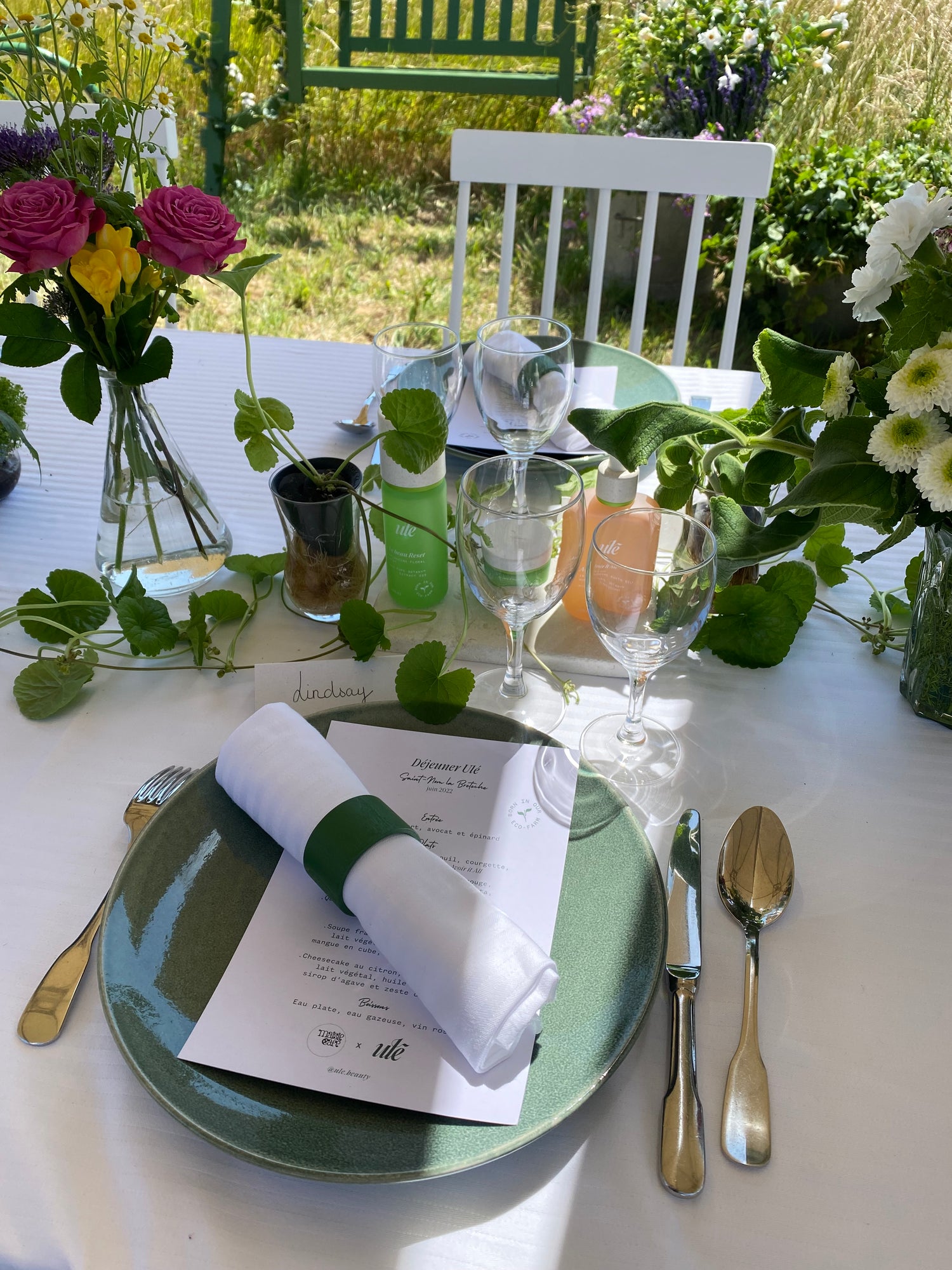 Ule Beauty
Maisie Café had the opportunity to support both the launch and the activation of Ulé Beauty brand products. At the same time catering for their pop-up store in Paris, then during their "press lunch at the farm", Maisie Café also allowed an important relay of influence throughout the activation thanks to the publication of content on our account @maisiecafe and @luxchick, that of Isabella.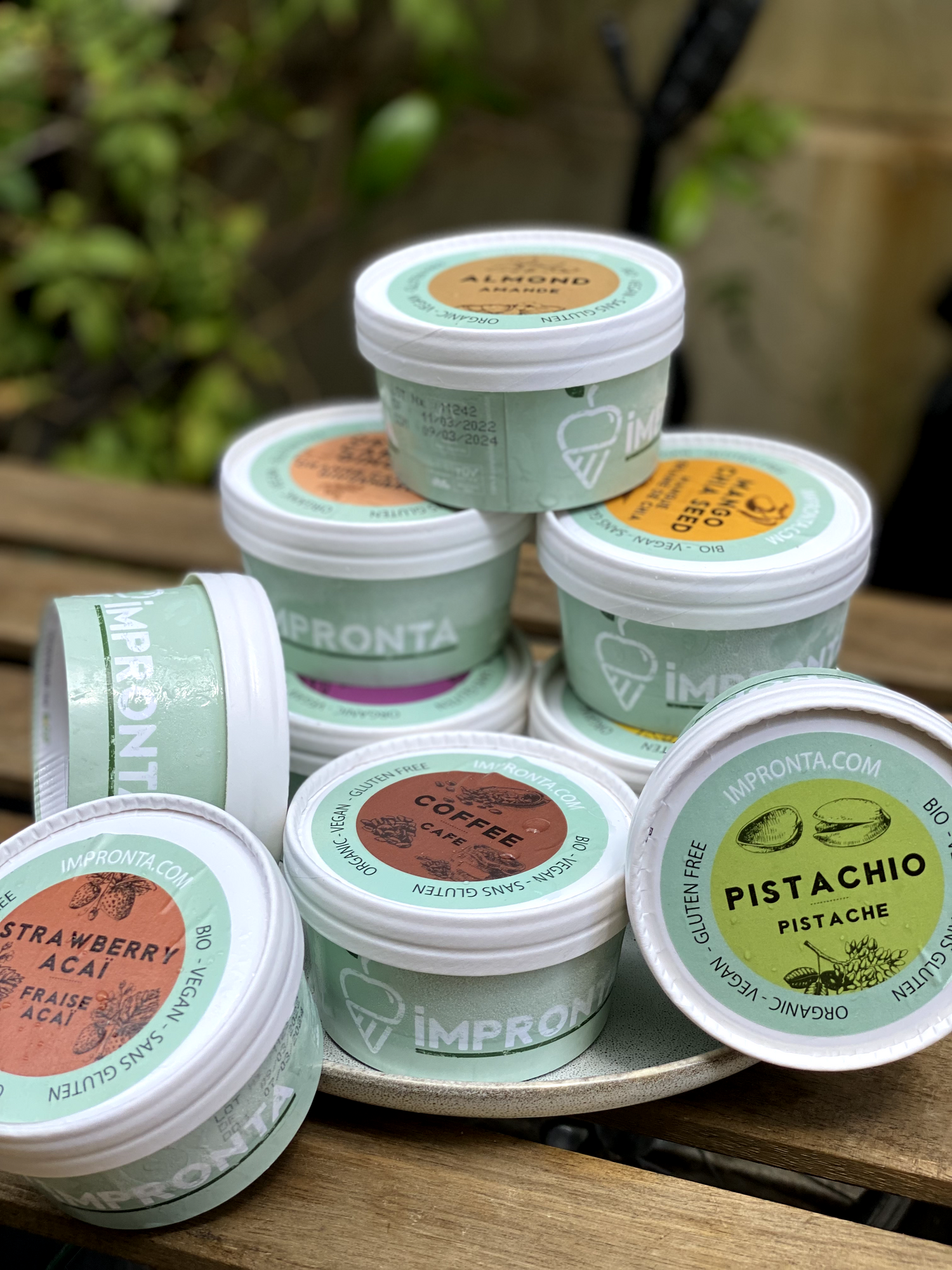 Impronta
Maisie Café likes to give you a taste of what's new. The collaboration with Impronta made it possible to discover delicious gelato on sale exclusively at Maisie Café for a full month. 10 flavors of vegetable ice cream, organic but above all gourmet, were offered to our customers thanks to a display in the shop, in addition to activation by highlighting digital content on our platforms and finally a seeding of 10 influencers tastemakers during Paris fashion week.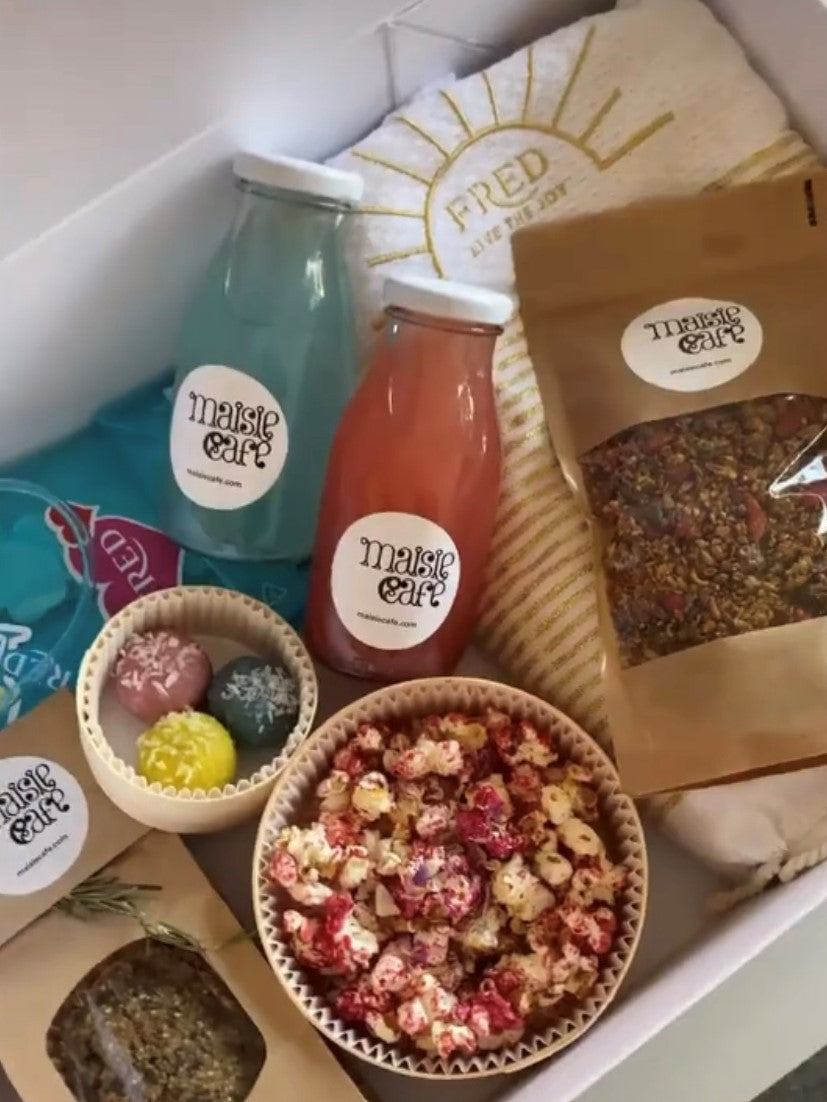 fred
In order to offer something to spoil their community and their teams all over France, the jewelry house Fred collaborated with Maisie by asking us to create a summer box in the Riviera spirit with colors, flavors and light from South. The pleasure of the eyes associated with gluttony, vitamins and superfoods to obtain a pretty summer complexion.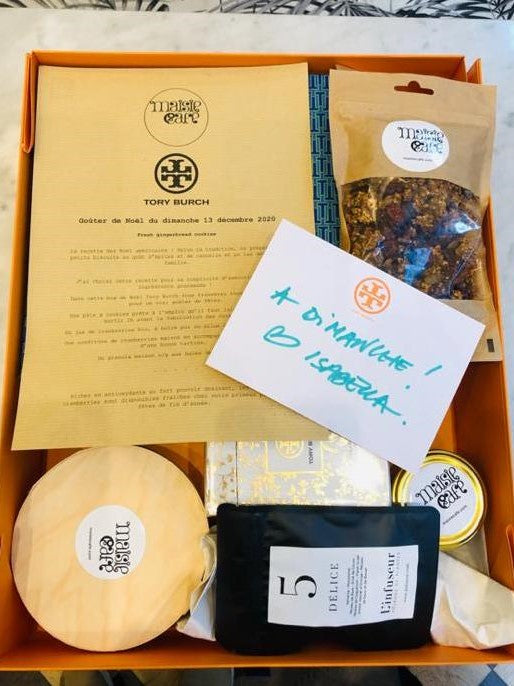 Tory Burch
On the occasion of a Christmas snack, Maisie Café joined forces with the Tory Burch brand for an activation by carrying out a personalized carrying operation for influencers close to Tory Burch and Maisie.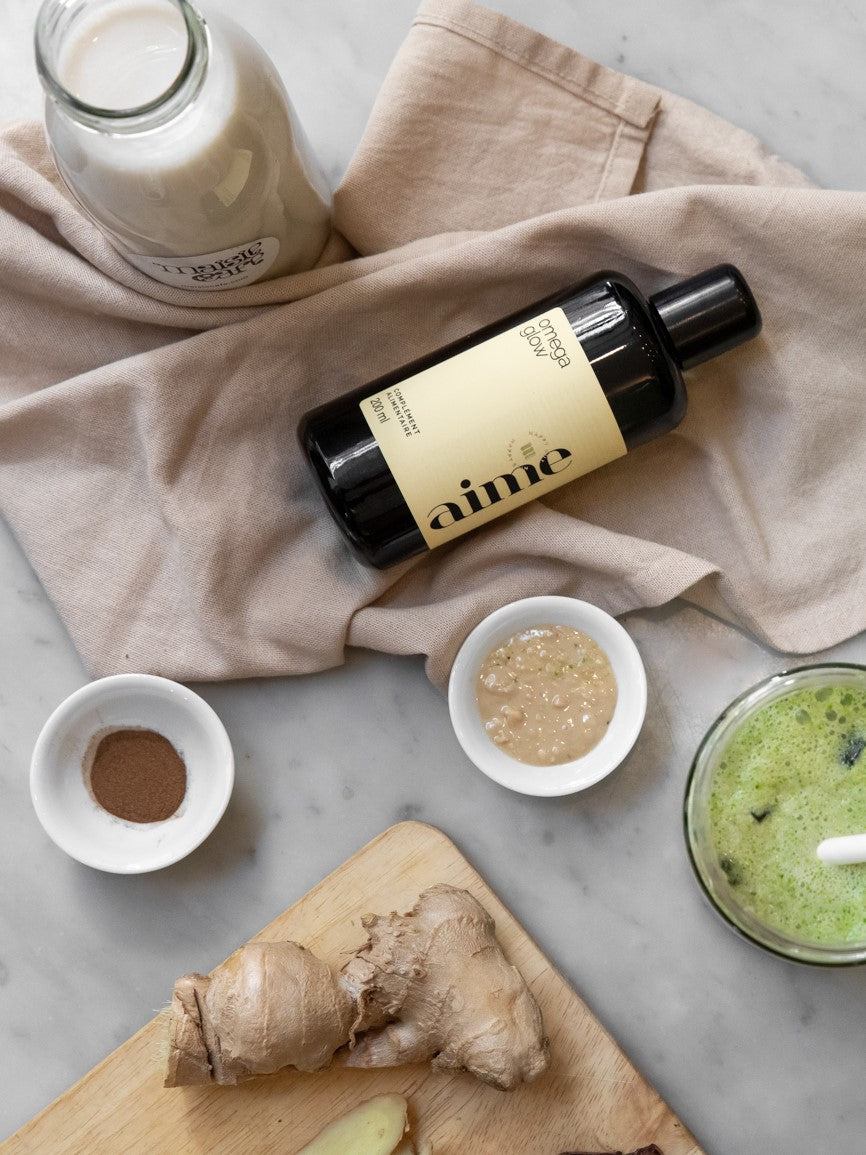 Love Skincare
To celebrate the launch of Omega Glow, by Aime Skincare, Maisie Café has come up with a few recipes around this new food supplement that nourishes the skin from the inside. We organized a photo shoot at Maisie Café on this occasion, featuring Mathilde Lacombe, co-founder of AIME and Isabella Capece. The creation of a diary page has been made. Following this, a press / influence activation was carried out around these recipes during a breakfast in Paris.