Maisie Café
Usual price
Sale price
€5.00
Unit price
by
Sale
Exhausted
The benefits:
Anti-inflammatory, lemon protects against winter viruses, and it is also ultra refreshing in summer. The year-round detox you need.
Ingredients:
Lemon

Ginger

Honey

Chia seeds

Filtered water
View full details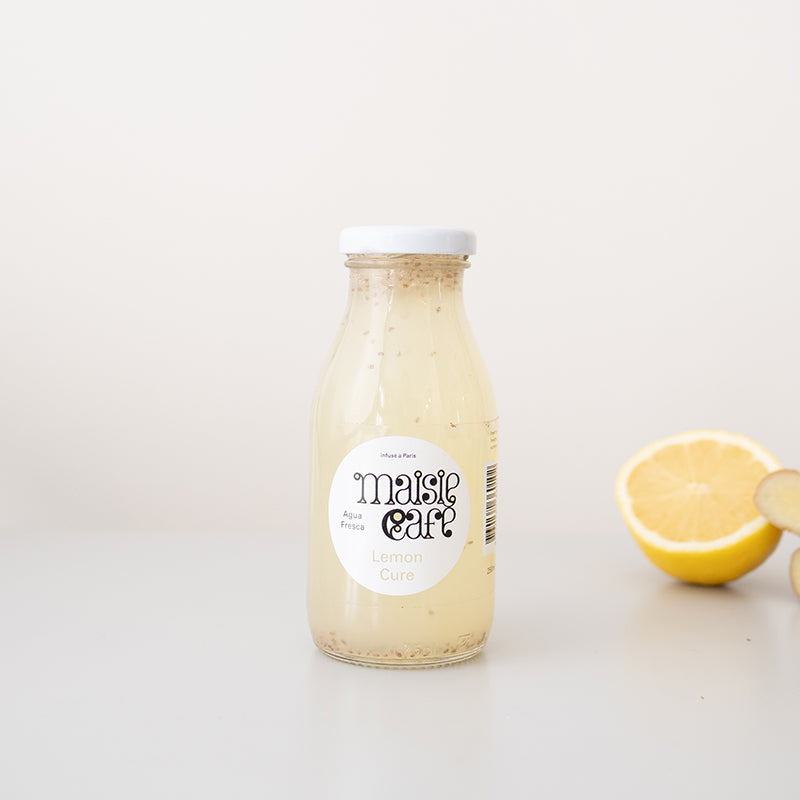 Additional information
- Homemade
- Organic farming, vegan
- Product to order (ultra fresh)
- Enriched with superfoods and benefits
Our homemade Agua Fresca combines detox benefits with a refreshing taste and natural antioxidant properties. They are full of good vitamins and nutrients.
The chia seeds we add are a superfood from Mexico, rich in protein, Omega 3 and essential fatty acids. Chia seeds swell on contact with food water and promote satiety.
Our Agua are certified gluten-free, without added sugars or preservatives, 100% natural, in eco-responsible packaging. Available in a 250 ml glass bottle and in our Juice Cures.
Storage:
3 days between 0 and 4° C (unopened)
Product made to order and delivered by transport within 24/48 hours after ordering.